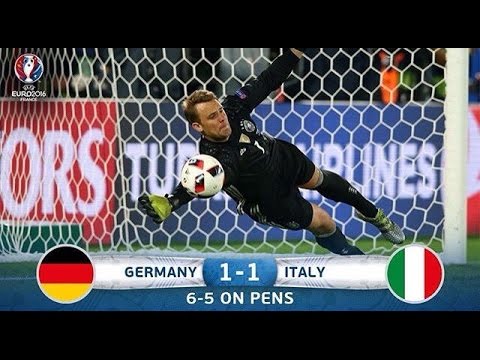 Italy has won all four knockout games vs Germany at major tournaments but this time Germany took over after long penalties.
Germany vs Italy Highlights and Full Match Competition: European Championship Date: 2 July 2016 Stadium: Nouveau Stade de Bordeaux, (Bordeaux) Referee: V.Kassai
Ad Widget 4
Afro-German born to a German mother named Martina Boateng and Ghanaian father in Berlin, Jerome Boateng gave the world champions an eighth-minute lead with a superb 25-yards. Your browser does not support HTML5 video.
Ad Widget 5